The MomSource was created by inspiration to fill a need…
Meet the Founder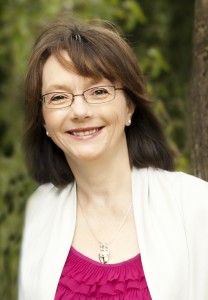 Sharon Thomason, Ph.D., is the founder and director of The  MomSource.
She obtained her doctorate degree in Counseling Psychology from Texas Tech University. Dr. Thomason is a psychologist licensed for over 20 years in the state of Connecticut, specializing in postpartum adjustment. She is a member of the American Psychological Association, Postpartum Support International, the Marce' Society, and BirthNetwork International.
Dr. Thomason's clinical practice is affiliated with Psychological Health Associates in West Hartford, Connecticut. While she has maintained a general practice servicing family members of all ages, over the years Sharon developed a special interest in the difficulties of postpartum adjustment. Following the births of her daughter and her twin sons, she lived through some of the struggles women face when giving birth for the first time, and the unique challenges of "mothers of multiples". These personal experiences have enriched her clinical work with postpartum mothers and families.
While providing clinical services to women experiencing difficulty with postpartum adjustment, she discovered that there was not an easily accessible way for women and their spouses to obtain support services for optimum postpartum adjustment.
Dr. Thomason's training has supported her interest in supporting the health and strengths of individuals and families. She is passionate about the MomSource's mission to proactively support family adjustment through planning and accessing preventative support services.

The Mission
The MomSource's mission is to provide quality support, consultations, and products to expecting families. The MomSource is a "safety net" for families: proactively identifying their dreams and needs, and connecting them with support.   Our goal is to ease the transition into new roles with practical and emotional support, with more joy and less stress.| FAQ
Banner & Dr. Thomason's photograph by Christina Houser